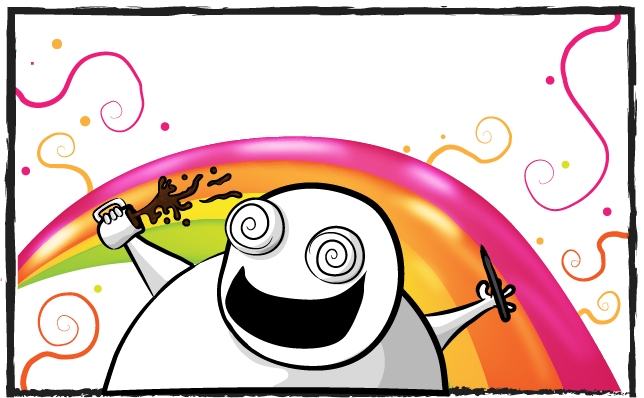 I love this comic, "How to Be Perfectly Unhappy," by The Oatmeal (AKA Matthew Inman) and inspired by Augusten Burroughs. I, too, am not a happy person. I am engaged, interested, busy, passionate, curious, and funny. I find the whole world pretty damn fascinating most of the time…except when I don't. I am critical and cranky. I have known ecstasy and despair.
When people talk about their children and say, "I don't really care what they major in/do for work, as long as they're happy."  I never saw that as my parental job. I don't desire happiness for my son or myself so much as I desire engagement, purpose, passion, action.
In other words…LIFE!